H

o

-

H

o

-

H

o

!


Santa Clause coming at-chya from the north pole!
I have been going through my list, checking it twice.
Found out who does all they can possible do to increase their over-all skill at their class!
(and screw the officers, am I right?!)

Now the Tank who goes above and beyond for the raid, and is always a great guy is....


Maethoron

!

As more Melee we had one guy really stand out as the silent knight who always does anything if asked,


Varrex

!

Now we, at the north pole, had a hard time selecting one individual Ranged between these two spectacular mages, both of them had made us very proud,


Eschar

and

Straylight

!

With Healers, well we had one clear champ who goes balls out with his healing ability,


Roinujidnac

!

Congrats guys, and keep up the good work!
You have been awarded with codes to your very own


Panderan Monk

!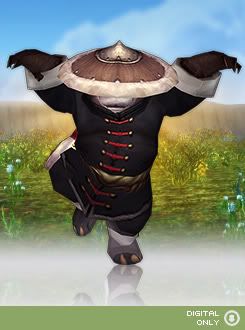 PS:

Don't let this discourage anyone!


PPS:

If anyone is having a problem with their code / didn't receive a code hit me up.

Congratulations to
this week's MVP
:
Straylight
...
...
Straylight
is recognized for his phenomenal dps on heroic Morchok, topping the meters as we progressed to our first time kill. He doesn't just have a legendary - he's putting it to good use!
Straylight
will be awarded
25 bonus RBPs
for his awesome performance.
Remember, you can
nominate MVPs
using the
Dropbox
as well. We will recognize 1 or 2 MVPs each week; more information on the criteria
here
.
Stay tuned for this week's winner next Tuesday!
Its that time again, time to refill the bank stock and get people some neato prizes!

Grand Prize: Laxus
Your choice of one of the following:
Any pet from the Blizzard Store
25k Gold Prize
50 Rollover RBPs
250 Firelands RBPs
Any crafted item of your choosing
Custom Guild Rank & Free Repairs for 6 months

Five Runners Up
100 Firelands RBPs
25 Rollover RBPs
10k Gold
* Vexryn
* Rustynutz
* Smilinknight
* Wooyu
* Malfunktion


See extended news for rules, prizes, and previous days' winners.